Hydraulic Cylinders & Hydraulic Actuators Manufacturer
Custom Hydraulics Equipment Manufacturing, Industrial Equipment Repair, Replacement Parts and Field Service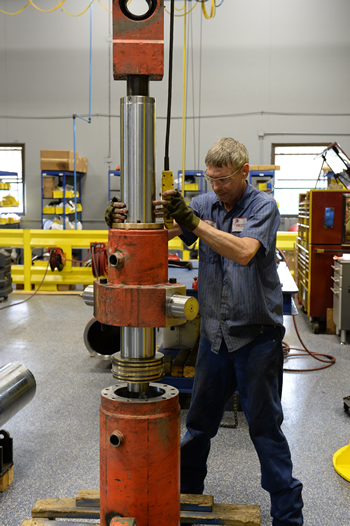 For 40 years Hannon has been experts in repairing, remanufacturing, fabricating, modifying and recertifying some of the world's largest cylinders. Hannon has the ability to work on cylinders up to 50 feet long and 104 inches in diameter (OD).
Custom cylinders
Telescopic cylinders
Tie rod cylinders
Mill-type cylinders
Servo-actuated cylinders
Welded cylinders
We work on any size and to all certification needs. If you need installation and training, Hannon has a team that offers commissioning services. All of our equipment comes with a warranty.